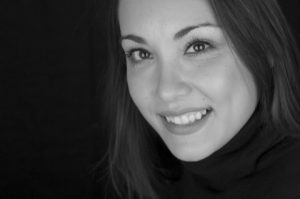 Heidi West
Hi! I'm Heidi West and growing up in the eighties in my hometown of Sturbridge, MA my family was blessed with a state of the art stereo system. It had a turntable, eight-track player and a microphone. In the summertime, we hosted bbq's for our friends and neighbors. My father was always the DJ and he spun the hits from 70's and 80's. Artists like Billy Joel, Janet Jackson, Styx, Fleetwood Mac, Madonna and more. I just loved when he got on the microphone and pumped up everyone! Back then little did I know that my dad was actually inspiring my passion to be a DJ on the radio.
At the young age of 12, I actually felt like I was on the air when I took my dad's tape recorder and made mock commercials. For fun, I would read the advertisements in my mom's magazines and play them to my family and friends. In time with babysitting money, I purchased a double deck cassette boom box and would record my very own radio shows too!
I LOVE watching TV. Right now I'm really into- Arrow! Nothing wrong with a man running around in a costume and catching the bad guys with arrows. Other shows include Parenthood, The Blacklist, Forever, Modern Family, The 100, Nashville, The Resurrection, Revenge, Law & Order SVU and How To Get Away With Murder.
I'm an animal lover and have always helped out at animal shelters to get animals adopted. I have two awesome cats. They like to fake fight around me for attention, but then I always find them sleeping together like the best buddies they both truly are. You will hear me talk about them from time to time.
I'm all about family and spending time with them. This Quote reminds me of mine: "Family- We may not have it all together, but together we have it all." Lastly, I'm recently married and couldn't be happier!
So grab onto something because this is going to be a fun ride!!!!