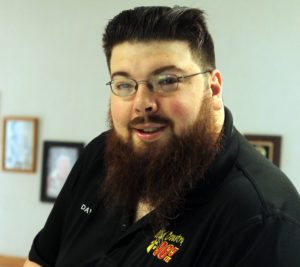 Dave Cohen
My commercial radio journey started in the Hudson Valley in 2008.  I was there for six years doing promotional and on air work.  I then moved to Connecticut and worked for a local heritage group of stations for the next 4 years. When I saw the opportunity to come up to the North Country I JUMPED at the chance!  Not only is it gorgeous up here, but my sister lives in Plattsburgh and the more chances I have to bother her in person the better!
I'm into history, all kinds of pop culture, and FOOD… food is very important to me.  I'm also a croquet player. Tough to explain, but you're more than welcome to ask!  If its baseball season I'm watching the Yankees and football season I'm usually cringing at the Jets.
I'm very excited to join the Wild Country 96.5 team and look forward to being a part of this great community!
#Radio4Life!