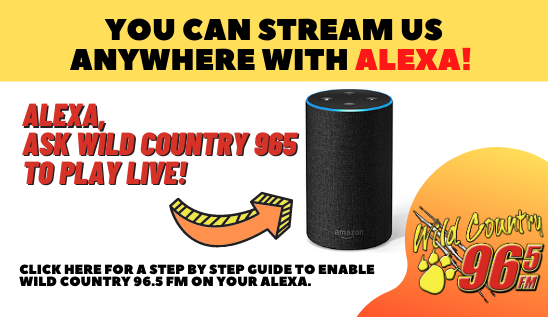 How to play Wild Country 96.5 FM on your Alexa speaker!
1. Open your Alexa app on your iPhone or Android.
2. Tap the lines that say "More" to pull up the sidebar.
3. Tap on "Skills & Games."
4. Within "Skills & Games," tap on "Categories."
5. Then under "Featured Categories", scroll sideways to "Music and Audio."
6. Using the search bar type, Alexa, ask Wild Country ninety six five to play live. When the account shows up, click enable.