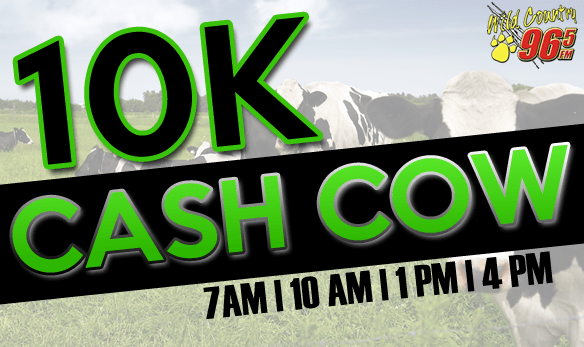 Your Chance to win $10,000.00 CASH is BACK! 
Every weekday through October 31st, be sure to listen to Wild Country 96.5@ 7am, 1Oam, 1pm and 4pm for the $1OK Cash Cow keyword.
Then, you have 10 minutes to text that hour's $1OK Cash Cow keyword to 888-945-3965 for your chance to instantly qualify for $10,000.00 and pick a $25 gift card from one of our weekly sponsors. We'll randomly pick one lucky winner from all those who text the correct keyword during each of the contesting events.
Enter every hour the game is played to have more chances @ $10,000.00!
The $10,000.00 winner will be drawn from all qualifiers and announced on Friday, November 1st, 2019 during the Bob by Bones Show on Wild Country 96.5.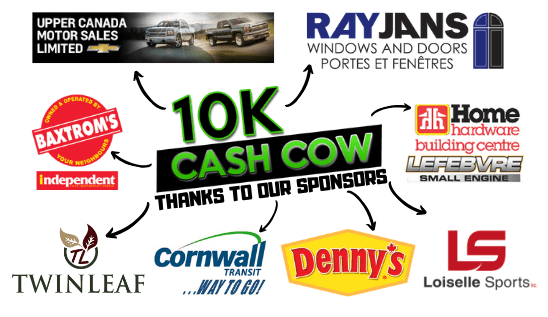 For the complete list of rules for the Wild Country 96.5 $10K Cash Cow Contest, click here.